Cheltenham Festival is one of the biggest dates in the racing calendar, and it will soon be upon us. So, if you're interested in attending or following the festivities from the comfort of your own home, you might be looking for information about each day and wondering how you're going to decide which horses to bet on.
To give you the best advice and hopefully help you to end Cheltenham Festival in profit, we spoke to Peter Watton from the match betting facilitators OddsMonkey, who has outlined everything you'll need to know about the event.
When is Cheltenham Festival?
This year's Cheltenham Festival will be held from Tuesday 12th March until Friday 15th March. Here's what those four days will look like:
Day 1 (Tuesday 12th March) – Champion Day
Day 2 (Wednesday 13th March) – Ladies Day
Day 3 (Thursday 14th March) – St. Patrick's Thursday
Day 4 (Friday 15th March) – Gold Cup Day
The Cheltenham Gold Cup is the most prestigious race of the Festival and is the event that most racing fans will place a bet on.
When should you place your bets?
The betting market for Cheltenham Festival can open up as early as six months in advance, and you will be able to place some of your bets already. However, their races have 48-hour declarations, which means the final list of runners is only officially revealed two days prior to each race.
While placing a bet before the day of a race can help you to secure better odds than you otherwise would, there is always a chance that your horse will pull out. As a result, I would always recommend asking your bookmaker whether you will receive a refund if this happens. Of course, there's a smaller chance of a no-runner if you place your bets on the day, but the odds will shorten the closer we get to the event, so you need to decide what you're going to prioritise.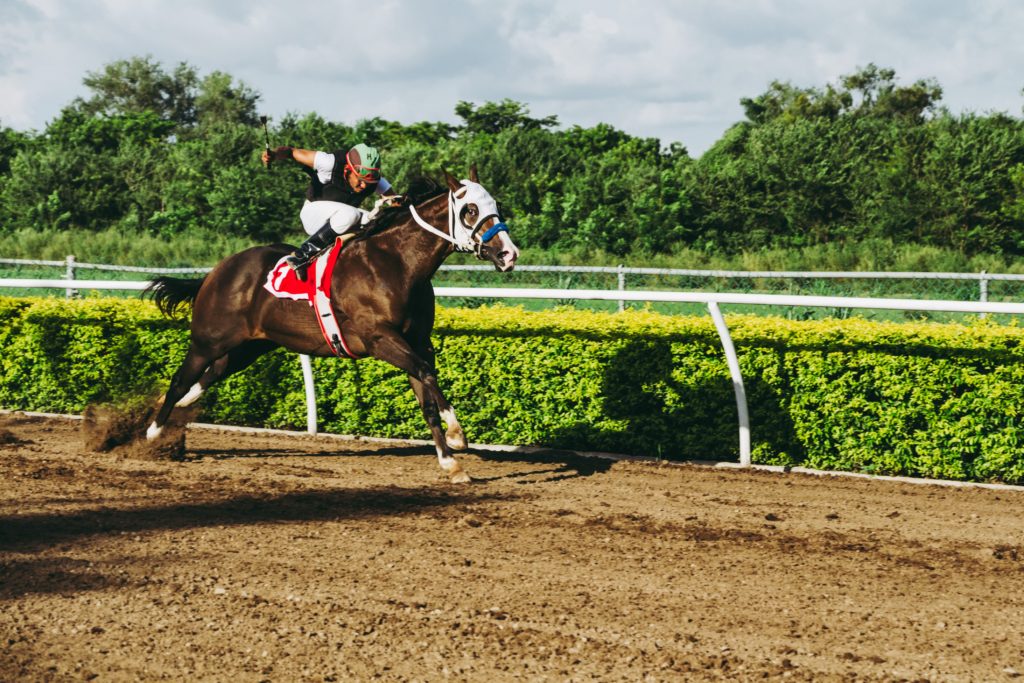 How should you choose which horses to bet on?
Whether you're new to betting on horses or your usual techniques haven't been getting the results you're looking for, you might be wondering how you can maximise the chance of you coming away from Cheltenham Festival in profit. Here are some things you might want to try:
Keep an eye out for tips
Tipsters — typically horseracing experts or enthusiasts — like to offer predictions about who they think is going to win each race at Cheltenham Festival. Of course, this is by no means an exact science, but they do put plenty of time and effort into analysing the horses' recent performances. They will also look at what the conditions are expected to be like at the time of each race to make sure their guesses are as well-informed as possible. So, keep an eye out for these kinds of tips if you can't decide who to put your money on.
Analyse the odds
While bookmakers can't always get it right, the odds they put out tend to be an indicator of who is likely to be in with a chance of winning a particular race. However, they also determine how much you'll make if your horse does win. So, if you want to be in with a chance of maximising your profits, you'll need to choose an outsider. Alternatively, if you want to have a higher chance of backing a winner, it's best to get behind one of the favourites.
Do some of your own research
If tipsters have failed you in the past, you might decide to do some of your own research and analysis instead. Look into how all of the horses have been doing in their most recent races and look into who has won some of Cheltenham's biggest events in the past. If there's a horse you want to know more about, visit the Racing Post to find the profile that outlines their form. And, make sure you always have the latest race information by regularly checking the latest going report for Cheltenham Racecourse.
Take a punt
If you're simply looking to have a good time at Cheltenham Festival and aren't too well versed in which horses are most likely to win, why not just take a chance on a horse you like the look of. Whether you're attracted by their name or colour, as long as you're playing with a small stake, it can be a lot of fun to back and cheer for a horse that you don't actually know a whole lot about.
Whether you always follow the horse racing or are new to placing bets, attending or watching this year's Cheltenham Festival events will be a lot of fun. And, if you take these tips on board, you might just walk away with some extra pocket money, too.