Any dog owner wants the very best for their furry best friend so they stay happy and healthy. There are so many different dog accessories on the market that it is difficult to know which products to get. Here we look at some products from two brands that provide products ideal for your furry best friend.
Mikki Accessories for Dogs
Mikki is a UK grooming brand that pride themselves on providing high quality grooming products for both dogs and cats.
Mikki have a wonderful range of shampoos especially for dogs and cats. These shampoos have a gentle formula so they are kind to your pet's skin. The Puppy Shampoo available from Mikki is ideal for puppies over 8 weeks old. It has a unique gentle formula that is designed to be extra kind to the skin. It leaves the coat feeling healthy and refreshed whilst keeping the coat in good condition.  Other shampoos available include Cat & Kitten shampoo, Sensitive shampoo, White Dog shampoo and Moulting shampoo. Whatever your pet's need, you can find the ideal shampoo for them.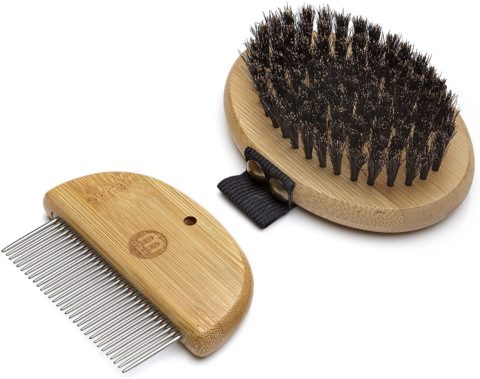 Mikki also provide a range of grooming tools to ensure your pet's coat is always at its best. These include slicker brushes, anti-tangle combs, scissors and ear and eye wipes.  The Mikki Bamboo puppy and kitten kit is the perfect starter kit. This plant friendly handmade bamboo palm brush and comb provides the perfect introduction to grooming for young pets. You simply brush and comb carefully through all areas of your young pet's coat.
Nylabone Accessories for Dogs
Another great brand for accessories for dogs is Nylabone. This brand specialises in dog chew toys and dental solutions for dogs of any age, breed and size.
Nylabone's extensive range of dog chews means you will find the perfect chew toy for your dog. One great feature about some of their chew toys is that they feature different flavours including bacon flavour! Their range of puppy chews are great and are made with materials that are slightly softer and more flexible than their range of toys for older dogs. This means they are more gentle on your puppy's mouth. The flavour also lasts a bit longer in the puppy chews to keep the puppy chewing for longer.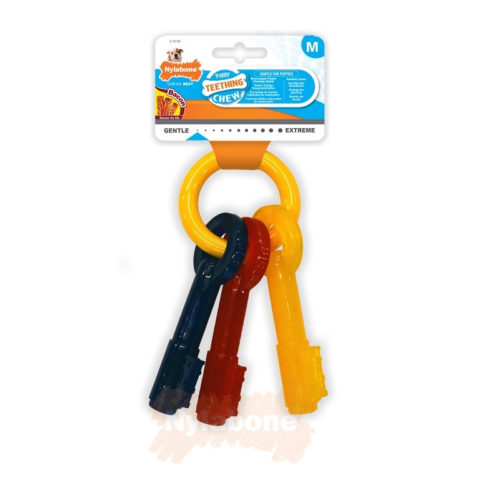 Nylabone also has a great range of dog snacks to help keep your dog's mouth fresh and healthy. Both puppy and adult snacks are available so you choose the ideal snack for your furry friend.