There is no escaping the shift towards the use of bright and bold colours in interior design, with colour blocking being a big trend throughout the home for Spring 2019 and beyond. Introducing vibrant colours can be a powerful way of updating an existing kitchen scheme, injecting a sense of character for autumn or adding some cheer along with the spring sunshine.
From Powder Blue to Vintage Rose and Terracotta Sunset, painted furniture is available in a colour palette full of strong, bold tones, all of which are hot looks for the year ahead. Colour blocking is an effective way of introducing your favourite shade into your home in a way that won't dominate or look out of place after a few months. Begin by choosing a solid base colour – grey and cream are just two of the options that will never go out of fashion and will work well in combination with virtually any other colour. If your base colour is quite dark, such as Oxford Blue or Graphite, then consider a bright alternative to block with, as this will lift the whole space. This works with light base colours too, with shades such as Light Grey or Mussel contrasting well with a dark block colour such as Mulberry or Olive.
Next, choose an area of the kitchen to highlight with a bold colour – an island unit often works well here, or a run of furniture along a back wall. This creates a focal point in the room, highlighting and drawing the eye to key areas. Colour blocking done well works in any size kitchen and with such a vast array of colour options available is an effective way of injecting character and a sense of personality into the home.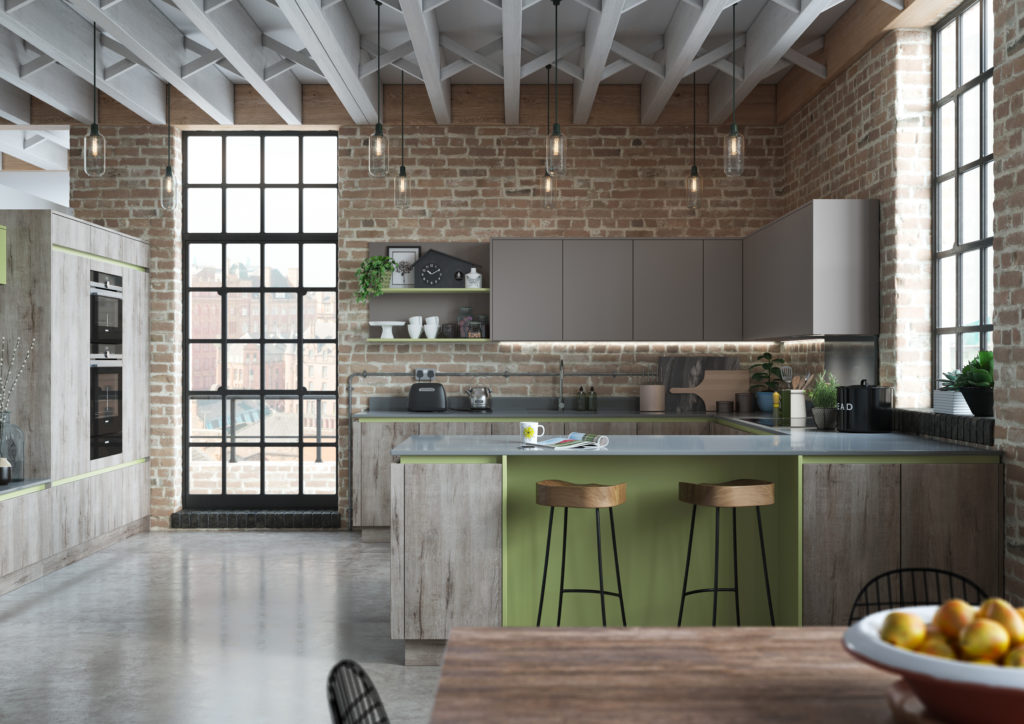 Combine tactile grained finishes with a strong block of colour to create character and interest in the modern kitchen. Pictured is the H-Line Hampton kitchen from Masterclass, in Spring Meadow, combined with Madoc. Prices start from £7,500 for a complete kitchen.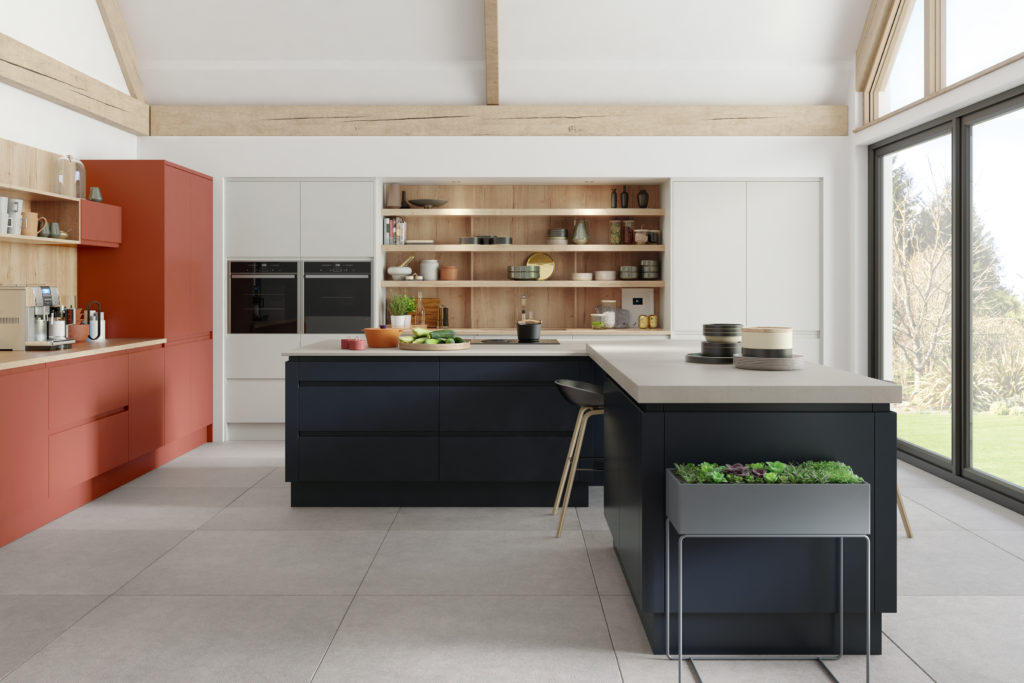 Available in a choice of 25 colours including the new Vibrant Colour Pallet, Roma from Masterclass Kitchens is an on-trend semi-handleless door with a tactile and super-smooth silk finish. Pictured is Roma in Terracotta Sunset, perfect for bringing warmth into the kitchen all year round.