The Derwent A5 Bullet Journal Set is a brilliant Valentine's Day gift.
It is a notebook, diary, to-do list and sketchbook all in one. This organiser includes 120 sheet, 100gsm Ivory coloured ink proof paper and subtle dots on each page to help frame your lists, graphs and doodles. This journal allows you to creatively spice up your everyday planning making .
Included in the journal set are four lightfast water-based Graphik Line Makers that are the perfect companion for weaving intricate designs. These Graphik Line Makers range in size from a super-fine 0.5 to a broad 0.8. The Black pen is 0.3, Sepia 0.5, Graphite 0.5m and another Black is 0.8. There is also a fabulous elasticised pen wrap that can hold up to 6 pens.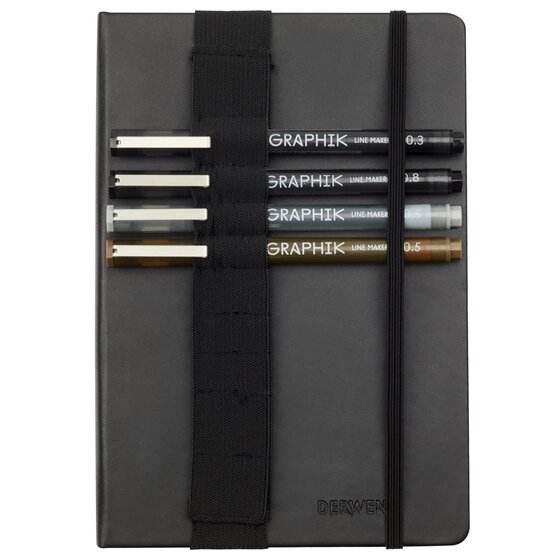 This brilliant journal set is a perfect gift for Valentine's Day and is different from the usual chocolate and flowers. The RRP is £29.99.