EBO SE is a smart, interactive family robot. This family friendly companion allows you to connect with your loved ones at all times. Even when you are out of the house ,you can access your home and communicate with your family.
This fabulous robot also enables you to film, speak with and follow your pet when you are out of the house. This means you can always stay in touch with your pet when you are out and about.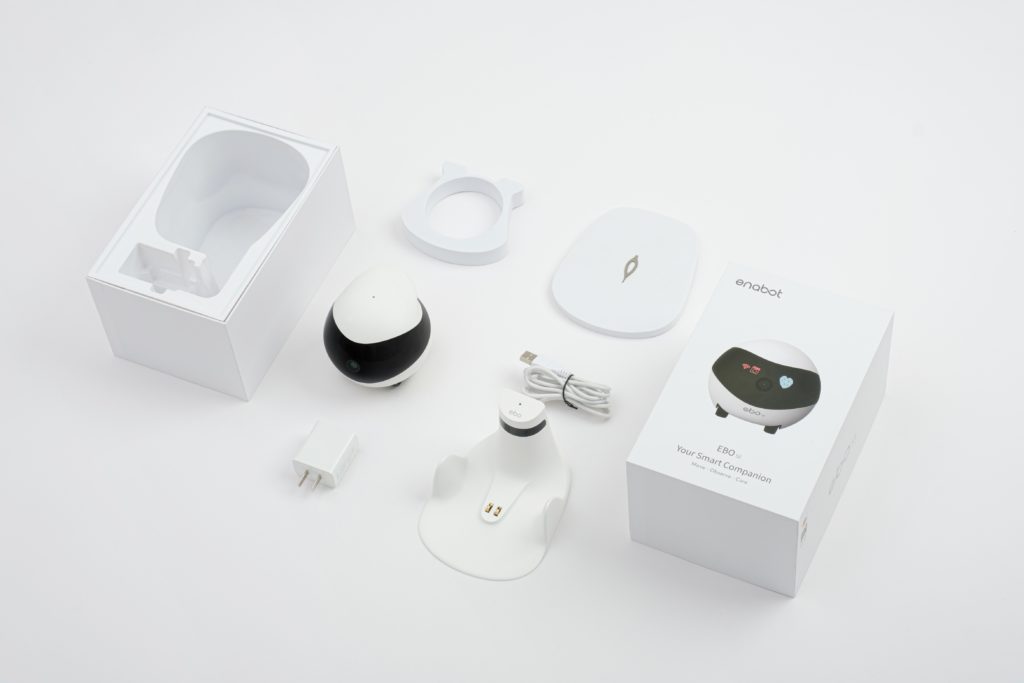 This robot is equipped with Wi-Fi connectivity, a full 1080p HD camera, a pair of powerful speakers, a microphone and motorized wheels. The EBO can be controlled remotely with a simple touch of a screen. By using the EBO app, you can access your home whenever you want to. It also features advanced AI technology, so EBO can be programmed to keep your loved ones company whenever you are away.
This robot is ideal to use with your pets. Simply use the app to see what your pet is up to when you are out of the house. You can also talk to your pet, providing them with gentle words of comfort when you are away. You can even discipline them and tell them to stop doing something e.g. if they have started to chew your chair. This robot is ideal to you're your beloved pet with separation anxiety.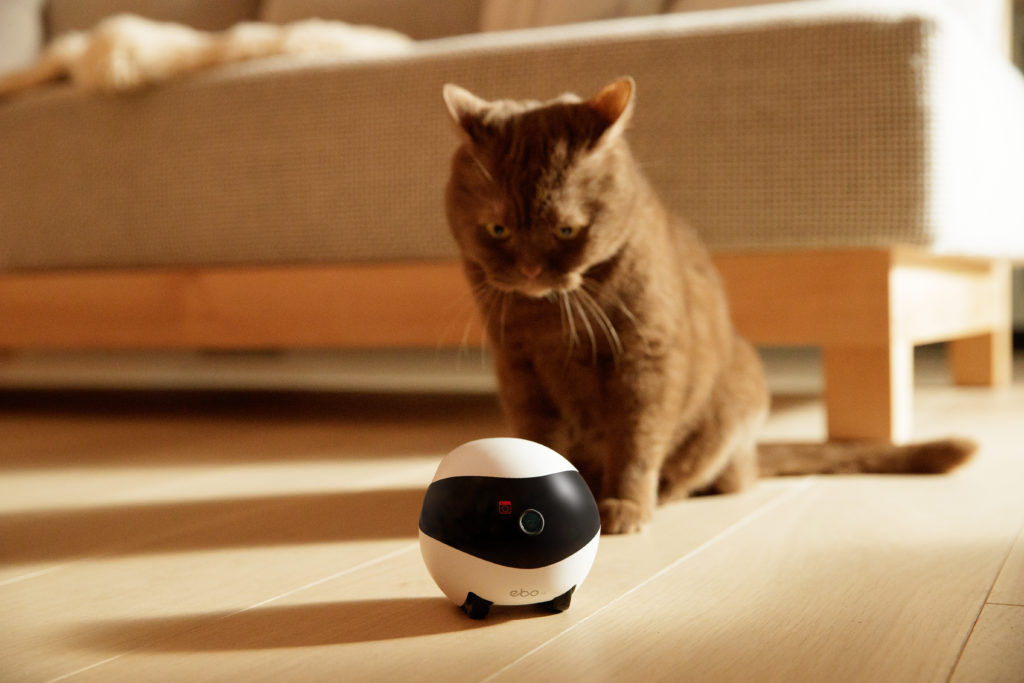 Another great way to use this robot is to use the surveillance feature. This robot can monitor every corner of your house and will let you know if it detects anything suspicious. It's a perfect home security robot.
EBO SE Features
Powerful motorized wheels – this ensure smooth rides around the house, on all types of surfaces. The tumbler design also allows EBO to quickly right itself after a fall.
You can control the robot remotely using the app.
The robot is equipped with microphones and speakers allowing for 2-way communication.
Full 1080p HD camera
24 hour recording
EBO can detect obstacles so will stop when needed to avoid accidents and falls.
EBO will automatically return to its charging dock when the power is low.
You can schedule rounds throughout the day, perfect for keeping pets company during the day.
The EBO SE is a fabulous addition to your home. It is wire free and can view multiple angles in multiple rooms. It is ideal to use when you leave your pet at home and is a great security camera. The RRP is £89.00.
It has had a successful launch of its Kickstarter campaign and is currently taking pre-orders for September 2021.