The 2019 trend forecasts are out and at the top of the hotlist is pattern clashing. And, while we all want to try out the latest styles, we know that one this bold can seem overwhelming. Luckily for you, we spoke to Edward Pritchard, Manager at designer menswear retailer Pritchards, about his top tips for nailing this trend, to ensure you're stepping out in style.
Mixing and matching patterns can be a difficult art to master but with so many 2019 catwalks forecasting pattern clashing to be big this year, it could be the key to giving your wardrobe a style refresh.
While it may seem daunting, it can ensure you're standing out among the crowds and allow you to try out more than one trend at once. To help you get started, I'll be sharing my top tips so you can look the part whatever the occasion.
Use iconographic clashing
Make like the Dolce & Gabanna catwalk models and incorporate iconographs into your wardrobe for a fool-proof way of upgrading your outfit. These add an extra dimension to any look and, if the SS19 trend forecasts are anything to go by, are highly anticipated to be bigger and bolder than ever.
Iconographs have typically been used as a focal piece but, this year, you can enjoy mixing and matching multiple ones for a real statement look. Graphic T-shirts and logo print items have populated both high street and designer ranges since last year, so you're bound to find an abundance to add to your wardrobe.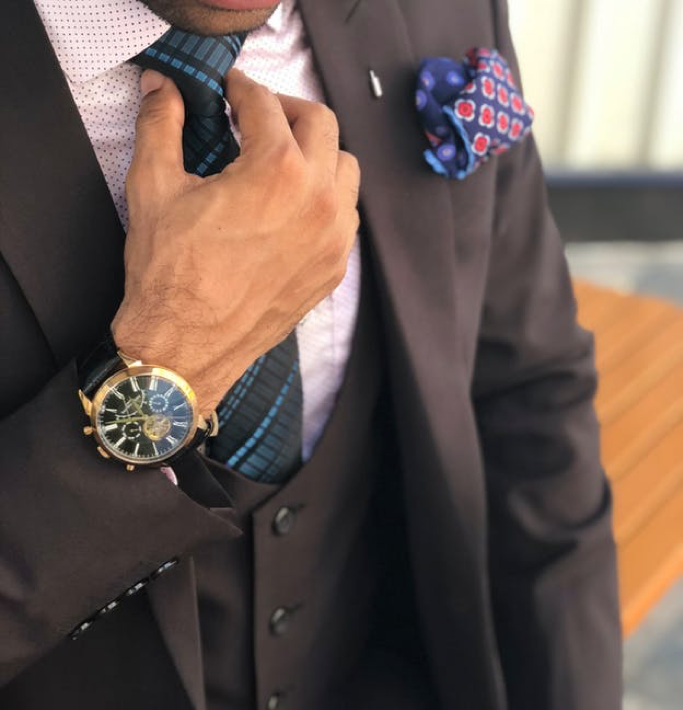 Combine spots and stripes
One of the most basic rules of fashion is to avoid mixing spots and stripes but, with the pattern clashing trend, you can override this and get creative. Add touches of athleisure to your look with a pair of side-stripe trousers, and team them with a dotted T-shirt for the ultimate off-duty aesthetic that ticks all of the boxes.
As this type of pattern clashing is so wearable, it can be adapted for more formal occasions too. Layering a pinstripe suit over a polka dot shirt will subtly nod to the pattern clashing trend while ensuring you still meet the dress code. You can even add a statement pocket square for an extra edge.
Layer your prints
Loud and vibrant shirts were all the rage last year — especially around the summer months — and it seems we've got plenty more of these to look forward to this year. While 2018 was about using these as a solid statement piece, 2019 means confidently combining as many patterned layers as possible. For example, you can refresh your SS18 short-sleeved Hawaiian shirt by buttoning it up over a patterned long-sleeved T-shirt for an undeniably stylish off-duty look. Or, you can update a long-sleeved graphic shirt by wearing it open on top of an iconograph T-shirt.
If you want to add even more dimension to your outfit, you could think about adding clashing outwear, too. Introducing baroque print into your look can give it a luxury appeal, so why not try layer a puffer in this print over your outfit? You're bound to gain some serious style points for it.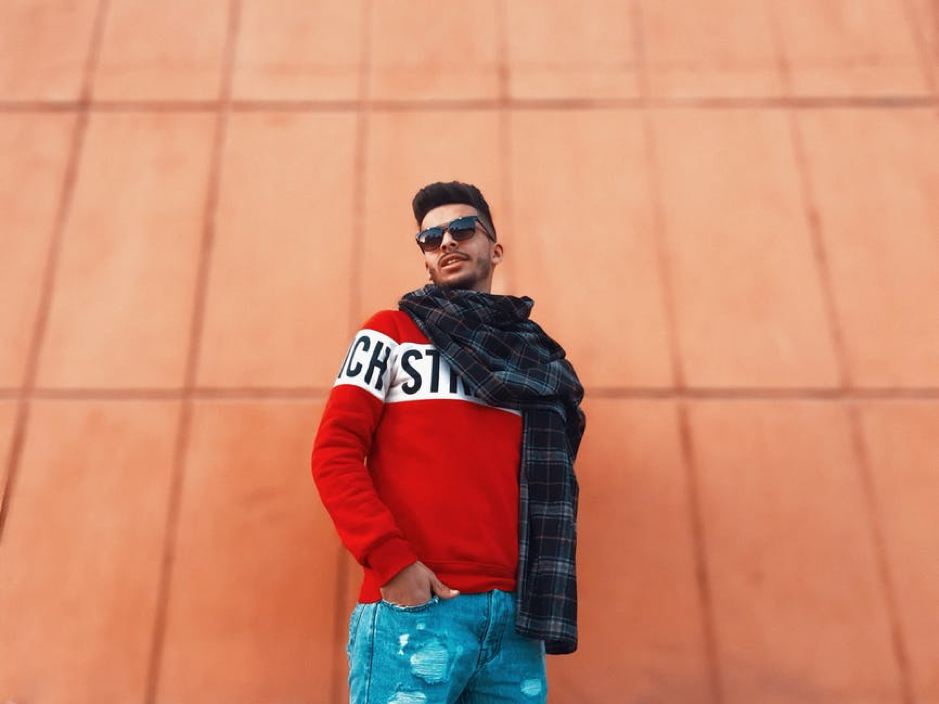 Add mismatched accessories
Adding accessories is the perfect way to round off your outfit, and adding mismatched ones will add character and style to your look. For example, trading in your plain black backpack for a camouflage version that will contrast against your patterned overcoat will ensure you're ticking the pattern clashing boxes.
Additionally, you can take the dreary British weather as an opportunity to wear even more contrasting pieces. Matching hats, scarves, and gloves made for the perfect accessories in 2018, but this year you should be on the lookout for pieces you can mix and match with any outfit.
Trying out a trend as bold as pattern clashing can seem daunting but, with my top tips and some creativity, you'll be looking stylish the whole way through 2019.