Let's face it; the pandemic has made it pretty difficult to keep the romance alive. With you and your boyfriend, girlfriend, husband or wife spending more time than ever together between the same four walls, you'd be forgiven for having fallen into somewhat of a routine since the first lockdown.
And while the potential roadmap being unveiled on the 22nd February and the vaccine roll-outs being implemented around the country offer many of us a ray of hope for the coming year, it is clear that 2021's 'day of love' will fall under continued 'Stay at Home' orders and hospitality closures. As such, couples who might usually spend Valentine's hitting the town, or looking longingly into one another's eyes in a fancy restaurant or low-lit bar may be feeling a bit despondent.
But while it may be tempting to take your usual places in front of the TV and order yet another takeaway pizza this weekend, there are plenty of ways you can create a romantic experience from the comfort of your own home this year. In fact, with a few easy hacks, spending Valentine's Day at home may even help you respark the romance and take more time to reminisce and value one another's company than usual.
To help you and your other half plan your perfect lockdown Valentine's, we've put together this guide. Follow these tips to help you get started.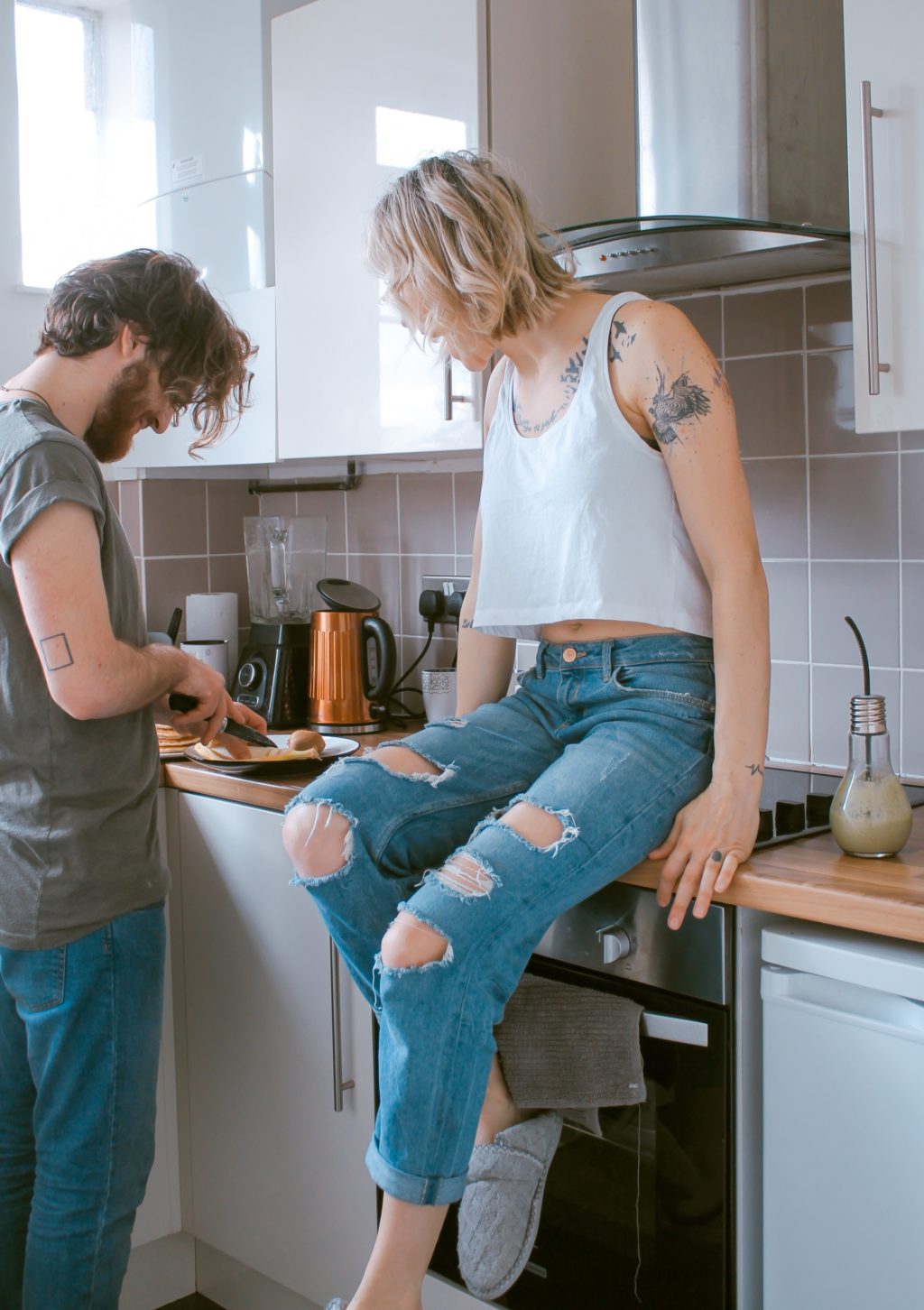 Create a date schedule for the day
Break your day or evening into separate parts, and focus on creating different 'settings' for each one.
For instance, you might start with a virtual afternoon trip to the zoo, or an aquarium, followed by some at-home afternoon tea.
Then, head off to different rooms (if you can!) to rest up and get ready for your evening of romance. Craft a personalised Valentine's evening schedule in advance, that includes a set menu and inspiration for pre-dinner cocktails, a restaurant-style meal and after-dinner entertainment.
You'll be amazed at what a difference having a set schedule like this can have on you and your partner's Valentine's experience, and how much it can (ironically) break your sense of routine.
Seperate your spaces
Whether it's a night at the theatre, gigs, or dimly-lit jazz bars you and your other half have been missing, you can recreate these spaces easily with a few little touches, affordable touches.
For example, if you have a dining/kitchen table you can create a restaurant feel by downloading and printing out special set menus for your evening. You can find your own recipes and pre-prepare your dinner, order a fancy takeaway or even opt for high quality ready meals and then fill out your menus with the set meal plans. Print these out on thick card, fold them in half and and put them out on your table before you 'get to' the restaurant to help enhance the realism of your at-home date-night experience.
Other fun touches include folded napkins in holders (or origami swans if either of you have the eye for it!), an ice bucket for your bottle of fizz, candles, fairy-lights, special after-dinner coffees and chocolates and, of course, a great music playlist. Why not try playing your favourite romantic playlist alongside a Youtube 'restaurant sounds' loop for the ultimate authentic dining experience!
Try and create different spaces for each part of your day and night if you can. For example, you could have one area for your pre-dinner bar drinks, another for your restaurant experience and a third for your after-dinner theatre/comedy/gig night. Use different rooms, decor, lighting, music and even outfits to create the feeling of being in different locations. The more effort you put into doing this, the more you'll get back from it.
Prepare everything in advance
Nothing kills the romance quite like having to get up to put out a burning hob, or change your playlist half-way through dessert.
Prepare everything you can in advance. If you'd rather not put the effort into prepping food the day before, then buy 'posh' ready-meals, or pre-order take-out from your favourite restaurant. Buy your decorations and special touches in advance and get everything laid out in any different spaces you're creating in advance. That way you can 'arrive' and feel like you can actually relax and enjoy your Valentine's Day.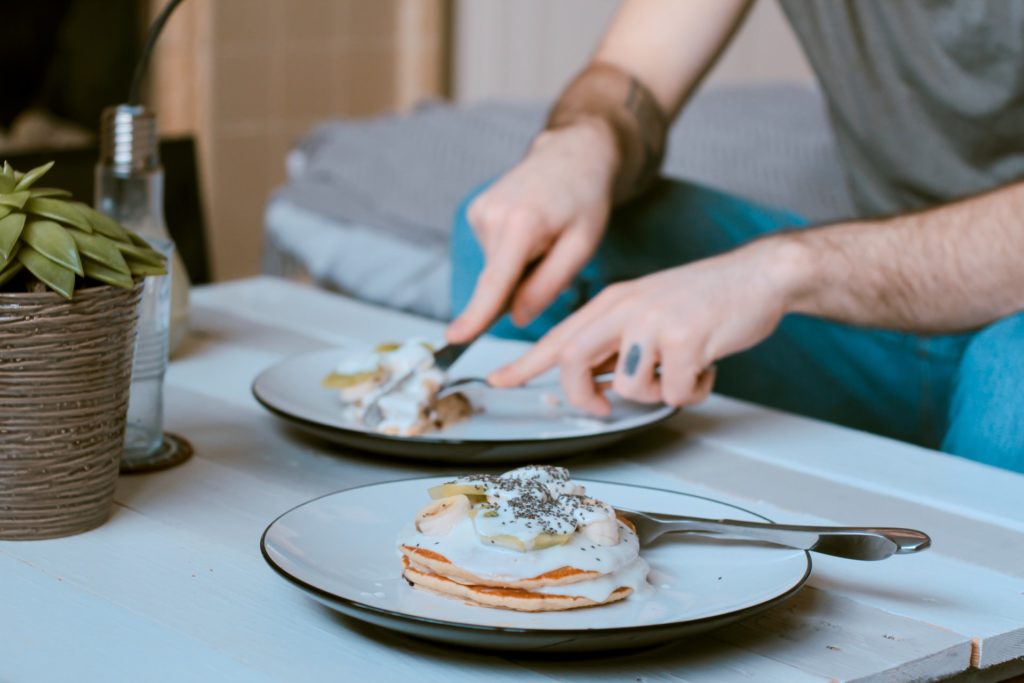 Recreate scenes and settings you both love
Are you reminiscing about that little Italian restaurant you and your partner went to all those Februarys ago? Or are you thinking about that evening your husband whisked you off to watch your favourite band when you were younger? How about the little black dress you wore when the two of you went out to that chic bar, where you had one too many gin martinis?
Whatever those special memories are, why not use this years' lockdown to try to recreate them. Try and find the menu for your favourite restaurant online and recreate it. Put out decor that reminds you of that holiday you took together. Recreate your honeymoon by ordering tapas from your local Spanish restaurant. Stream live footage of your favourite band together after dinner, or get dressed up in an outfit you wore on a previous romantic occasion. Take a trip down memory lane together in whatever that means to the pair of you, and use this time at home to respark the romance this Valentine's Day.
Luna Williams writes for Dawton Properties, which specialises in serviced apartments and has created this mix-and-match Valentine's Day schedule especially for couples spending this February 14th stuck at home.