The hallway is one of the most important areas of the home, and if you are considering giving the area a new look as we head into spring then real wood flooring is the perfect option for making first impressions count.
Ideal for introducing colour, texture pattern and character, real wood flooring is a hardwearing and simple to maintain option too, so it will last the test of time in areas of the home with the highest traffic, such as the hallway.
Wood flooring is a classic choice that works across any style of property, from contemporary to traditional and everything in between. While the temptation can be to opt for wood-effect flooring, nothing quite beats the real thing, with engineered wood flooring creating a high-end finish that is surprisingly simple to care for and extremely durable.
An engineered board has up to 11 layers of plywood backing, with each layer glued at a 90-degree angle to the adjoining layer. The surface layer of a precious hardwood is then glued on top, resulting in a much more stable floor with a robust construction, which can be used with underfloor heating too, so your real wood floor is as warm to walk on as it is to look at. This is all good news in terms of installation, and for aesthetics too, with engineered wood flooring being available in a wide choice of colours and styles making this a really versatile and practical option.
Once laid, keeping wood flooring looking as good as new is straightforward, although will depend on its finish. A combination of dry cleaning to remove dirt and dust particles, and damp cleaning to protect it against scratches is really all that is needed for a lacquered floor, with the occasional refreshing of the finish with a gloss polish completely revitalising it. If the floor is oiled then it should be vacuumed or brushed daily and washed weekly. It always pays to buy a good quality floor from a reputable supplier, as the right wooden floor will improve your property, add to its value and last for years.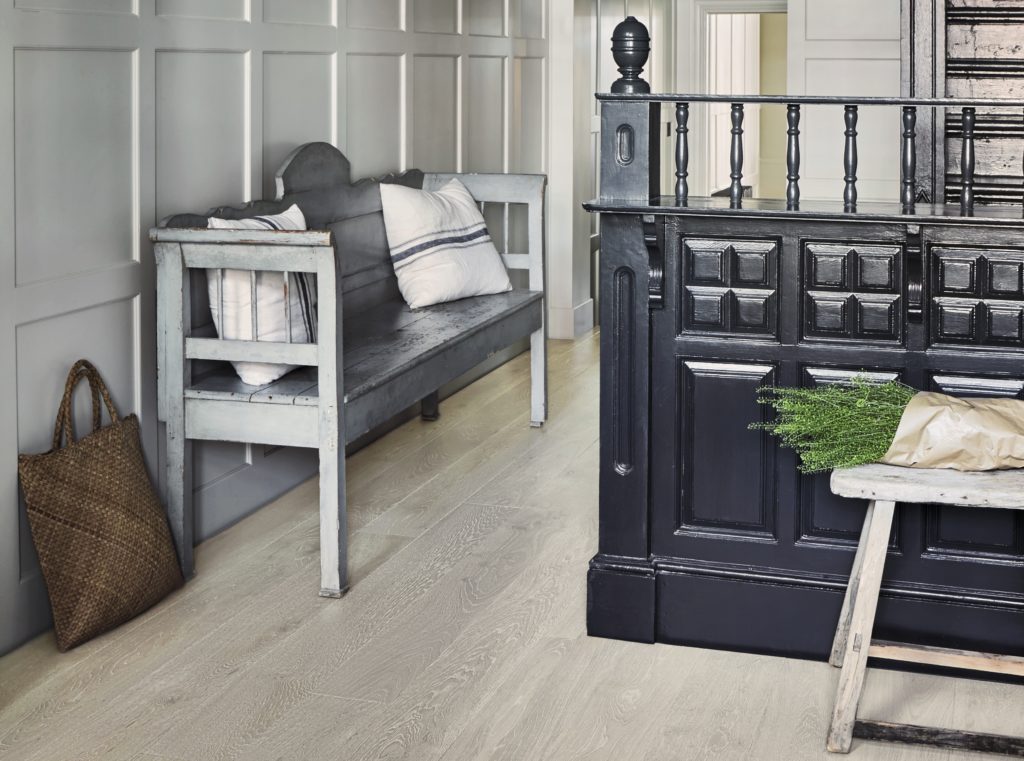 The Natural Wood Floor Company Oak White Oiled Brushed Wood Flooring. This fresh and bright feeling floor has the mid-brown tones of Oak mixed with the dazzling, but not overpowering, white oil. Priced at £72 per square metre.
The beauty of Coastal Grey wood flooring from The Natural Wood Floor Company is that it combines the fashionable shade of grey with warm sandy tones and a weathered, textured surface. The grey coloured oil adds interest by picking up the wood's distinctive grain patterns and rustic knots, creating a look that's subtle enough to go with all décor schemes. Priced from £63 per square metre.