McAlson is a luxury men's underwear brand that combines British preppyness, French "je-ne-sais-quoi", Italian finesse and Belgian surrealism.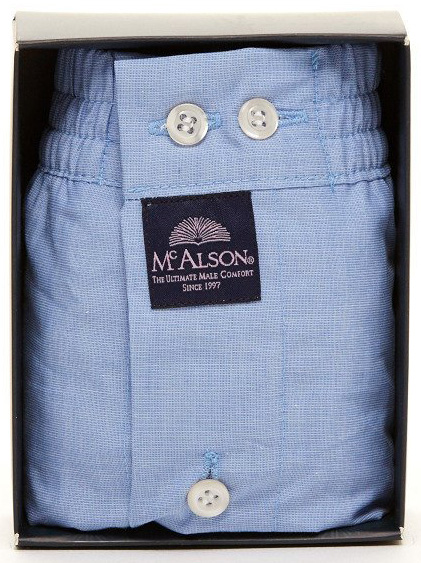 McAlson provide great collections each season ensuring their products are designed with care for style and comfort and never compromise on quality. The McAlson boxer featurs a unique inside support and combines the comfort of briefs with the smartness of an American boxer. These boxers are available in a range of stylish designs and colours. Each season over 60 designs are created which offer unique prints and put a twist on squares and stripes as well as including 20 'classic' colours.
All the fabrics are 100% cotton to provide a soft, breathable garment. McAlson choose from carefully selected Italian, Portuguese and Belgian manufacturers and ensure the fabrics they use are of the highest quality.
Comfortable and Stylish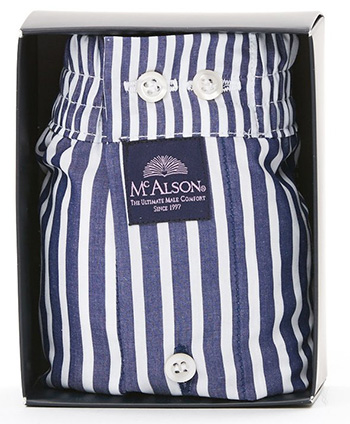 Each boxer is presented in a stylish recyclable carton with a matching sleeve. These sleeves not only make the perfect gift wrapping but are also updated regularly with new designs that match their collections. Each year they also include a Valentines and a Christmas themed one.

McAlson underwear are both comfortable and stylish.