These gorgeous Melitta Porcelain Pour Over sets will add a splash of colour to your kitchen. These sets will brighten up any kitchen and is the ideal gift for coffee lovers.
These Pour Over Sets give you the pleasure of traditionally prepared filter coffee and as you are brewing the coffee by hand you get a very special aroma that any coffee lover will absolutely adore. The porcelain set has been designed to create the best conditions for the preparation of an excellent pour over coffee. The porcelain coffee filter includes an arrangement of ribs that ensure quick extraction for coffee and will therefore limit its bitterness.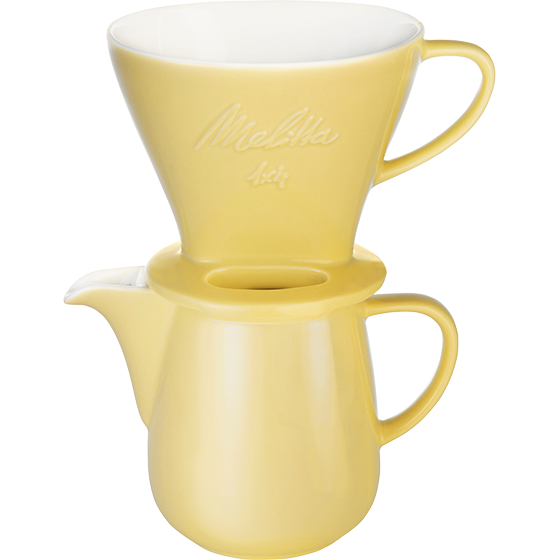 The Melitta Porcelain Pour Over Sets include a stylish 600ml porcelain jug with a lid, a colour matching porcelain filter with viewing windows and five Melitta® filter papers to ensure the perfect pour.
The filter holder has two outlets so you can simultaneously prepare two cups of coffee and the viewing window allows you to monitor the coffee level in the cup. You can also make larger quantities of handmade coffee serving up to 4 cups.
As these sets are made of porcelain they are both sturdy and heat resistant. They are also dishwasher safe, making cleaning them very easy to clean.
The Melitta Pour Over Sets are available in 4 colours; blue, grey, pink and yellow. The RRP is £40.00.