Noble Isle have a fabulous range of skincare products that will make your skin feel wonderfully smooth and hydrated. The Willow Song Body Scrub will make anyone feel extra special.
This wonderful body scrub makes skin feel silky soft and hydrated. It is lavishly indulgent and has a gorgeous fragrance. This scrub is formulated with an array of nourishing, natural extracts, such as Milk Thistle Oil and Water Lily and is the perfect way of helping you to look after your skin. The RRP for this body scrub is £28.00.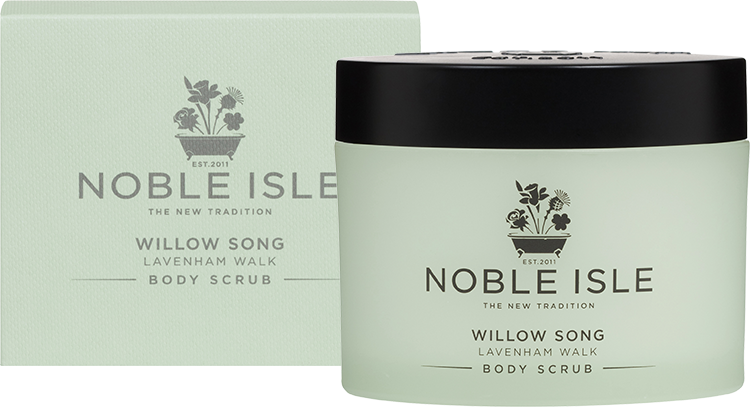 Another wonderful range from Noble Isle is their collection of hand washes. These hand washes are designed to add pleasure and style to something as simple as washing your hands. Our hands are the most weathered part of our body so need special attention from a luxury non-drying hand wash. These wonderful hand washes cleanse the skin whilst also releasing an intriguing, long-lasting aroma. There are many aromas to choose from including Rhubarb Rhubarb!, Heather Honey and Sea of Green. Sea of Green is a wonderful aroma. This mineral rich hand wash is full of vitamins and minerals that promote healthy, bright skin while filling your bathroom with fresh and clean scents of the coastline. The Sea of Green hand wash has notes of lemon, juniper berry, rosemary, thyme, amber and musk. The RRP is £18.00 for 250ml.
Noble Isle also have a gorgeous collection of scented candles and reed diffusers that make your home smell wonderful.
With fragrances such as Willow Song, Rhubarb Rhubarb! and Fireside you can impart ambience and inspiring scent into any room.