PERLcosmetics is a 100% natural skincare brand whose passion is to help people to feel confident with glowing skin.
With 2020 seeing people reassess their skincare regime and having the time to try out new products, PERLcosmetics have created a signature powder clay mask to fit seamlessly into dedicated skincare routines.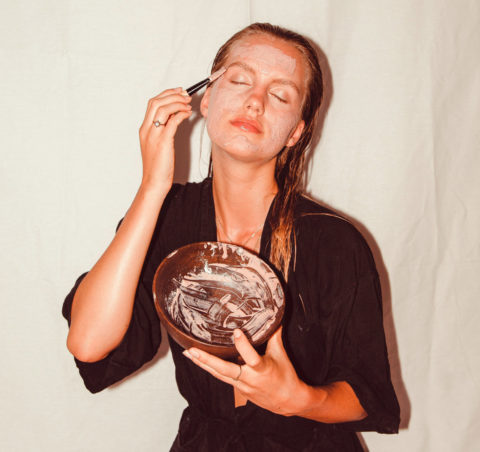 You can become your own mixologist by blending the pearl powder with the harnessing ancient healing properties of the illuminating oil. You can customise your mask mixture to suit your own needs. This DIY mask is suitable for all skin types and will detox pores and brighten your complexion and soothe your skin.  It uses kaolin clay which is ideal for sensitive skin, elderberry to stimulate the pores and pomegranate seed oil to calm irritated skin.
Creating the mask is simple. You mix two spoonful's of the clay powder with one level spoon of water and illuminating oil. For oily skin, you need to add ten drops and for dry/sensitive skin you use 20 drops. Once the mask is mixed, you apply it evenly with the silicone brush and wait ten to fifteen minutes for the mask to set. Once set, wash your skin with warm water and then apply your favourite moisturiser. Your skin will feel gorgeous.
The PERLcosmetics skincare brand also brings a more natural, eco-friendly approach to the skincare routine. The mask arrives in a cardboard box, laid in bright pink shredded paper and tissue paper, all of which can be recycled. Customers will also receive a 15% discount on repeat orders when they send their used glass containers back to PERLcosmetics where they will be refilled.
This wonderful clay mask costs £29.50 and lasts two months if used on a weekly basis.