Make your day sparkle with SodaStream this year. A SodaStream machine is the perfect addition to any home and is perfect for all the family, as adults will love keeping everyone hydrated, whilst the children will delight in the swoosh of the bubbles as they make their water sparkle.
Using a SodaStream also helps to reduce your plastic consumption as one gas cylinder creates up to 60 litres of delicious bubbles, saving the planet from countless single-use plastic bottles.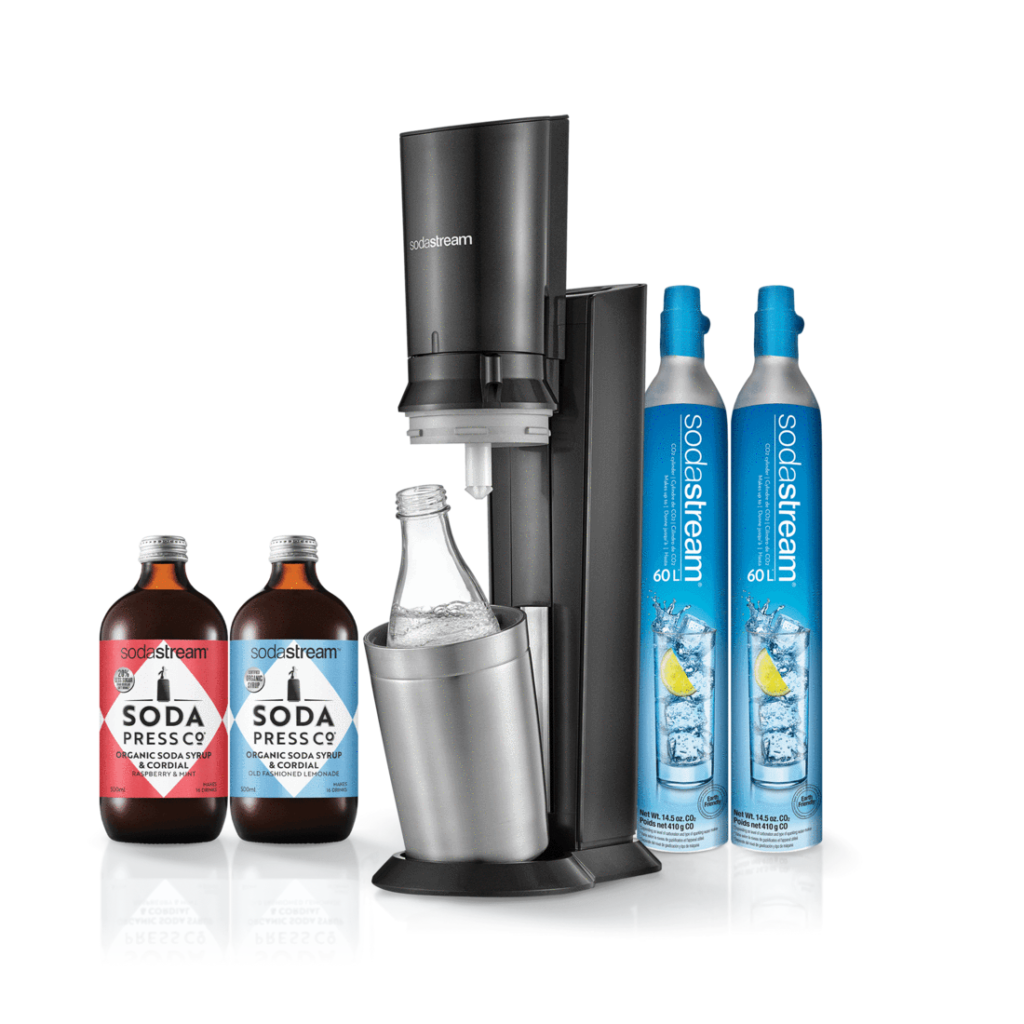 SodaStream machines are very stylish and will take up little counter space.  The SodaStream Crystal machine is a fabulous machine and is very easy to use, creating fizzy water in seconds.  This machine has a chic design and, in the starter pack, comes complete with a sleek glass carafe. It is available in black so looks very stylish and modern. The RRP is £149.99.
The two other SodaStream machines available are the Spirit Classic and the One Touch Electric.
Visit www.sodastream.co.uk for more information.