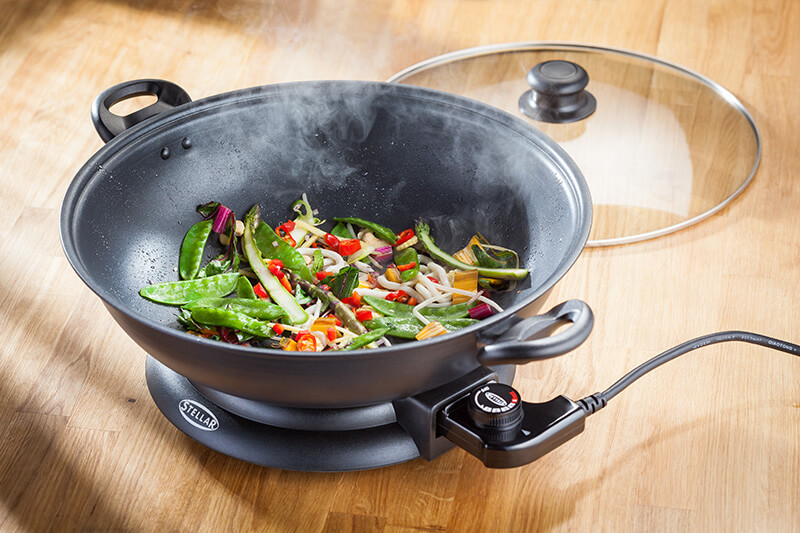 The Stellar Electric Family Wok is the perfect addition to any kitchen. This wok allows you to create delicious, tasty stir fry dishes simply and easily.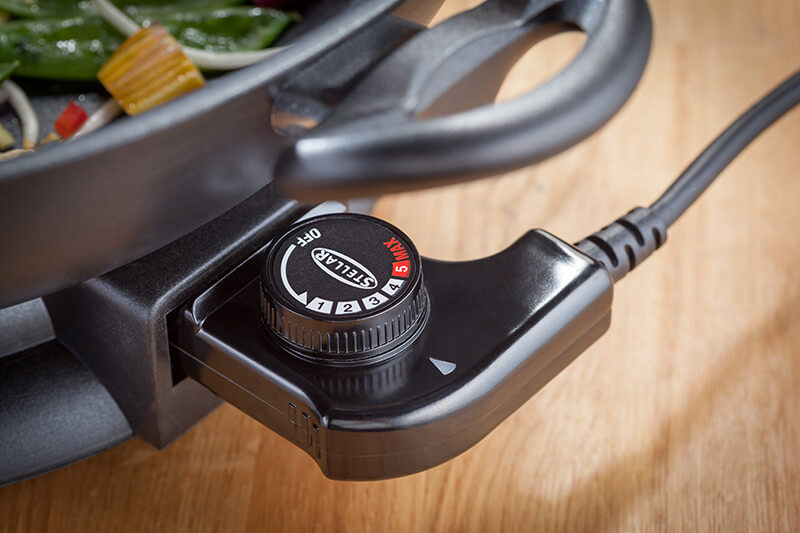 This wonderful wok is very efficient as there are variable heat temperatures from level 1 90°C to level 5 190 °C, and the pan responds instantly to the heat that has been selected by heating up and cooling down rapidly. It also achieves the high temperatures associated with traditional Wok Cooking.

I found this wok very easy to use and in minutes created a delicious stir fry for my whole family. I used the temperature setting 4 as it gave a high temperature that helped sear the meat and cooked the stir fry beautifully. The large carrying handles on the wok made it very easy to serve the wok straight on the dinner table. I simply detached the power cord and transferred the wok to the table.
When shallow frying in this wok, the temperature settings 1 and 2 are the ideal heat as they brown the outside of the meat perfectly. This wok can also be used for braising and stewing. The vented glass lid that is included with the wok can be used when making stews and casseroles.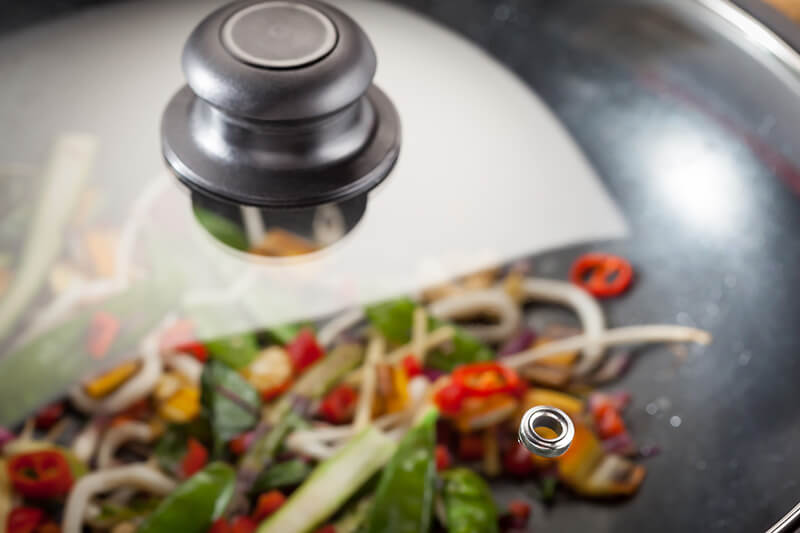 Another fantastic feature of this wok is that it is very easy to clean. It has a PFOA free non-stick cooking surface that makes cleaning very easy.
The Stellar Electric Family Wok is a wonderful gift to give someone who enjoys cooking and wants to cook delicious meals quickly and easily. The wok has a 2 year domestic electrical guarantee and the RRP is £50.00.