The STM ChargeTree is a fabulous gift for Father's Day. This 3-in-1 charger charges three devices simultaneously.
So many of us have multiple devices that require power to work, meaning we sometimes need to charge more than one device at the same time. This charging device is a single stand that rejuvenates three devices simultaneously, making it easy for us to charge multiple devices when needed.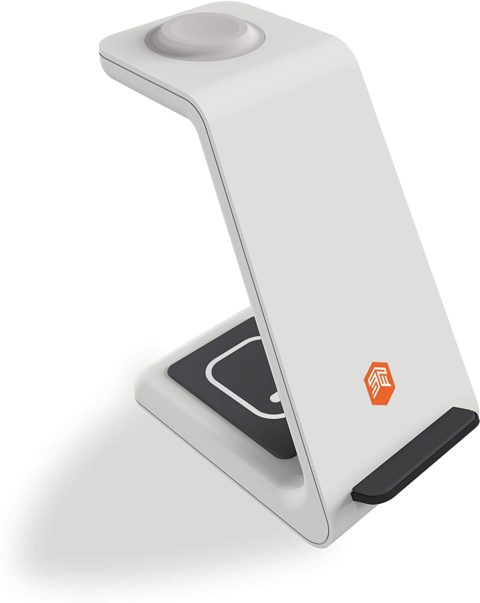 The ChargeTree is unlike other 3-in-1 chargers that have an extra large charging pad. This charger has taken things vertically and takes up minmal space on your desk or side, whilst still being able to charge three devices at once- your phone, AirPods and Apple Watch.
The front of the charger features a small lip for your phone to rest on so this means whether placed vertically or horizontally the phone is always aligned perfectly in the charger. It also means this stand is perfect for making video calls or watching videos at the same time as charging your phone.
The STM ChargeTree is perfect for dads who want to get rid of cable clutter and who want to charge three devices at once.
The RRP is £69.95 and is available from Amazon.