The Beauty of Eczema brand provides beautiful, high quality natural products to benefit those who have sensitive skin.
Camille Knowles is behind the skincare brand The Beauty of Eczema and knows first-hand how difficult it can be for sensitive skin sufferers to find skincare products that are highly effective yet gentle on the skin. Her skincare range includes gentle ingredients that moisturise and hydrate the skin and leave the skin feeling cared for, without the risk of a flare up
Prebiotics are used in this skincare range and help re-balance the skin microbiome, reducing dryness, itchiness, eczema, acne and UV damage.  If this is used daily within a moisturiser it will help protect and restore your skin. The Calming Cream by The Beauty of Eczema include prebiotics as well as natural butters, Omega 3 and 6 and oat lipids and is a wonderful daily moisturiser that will leave your skin feeling, soft and hydrated.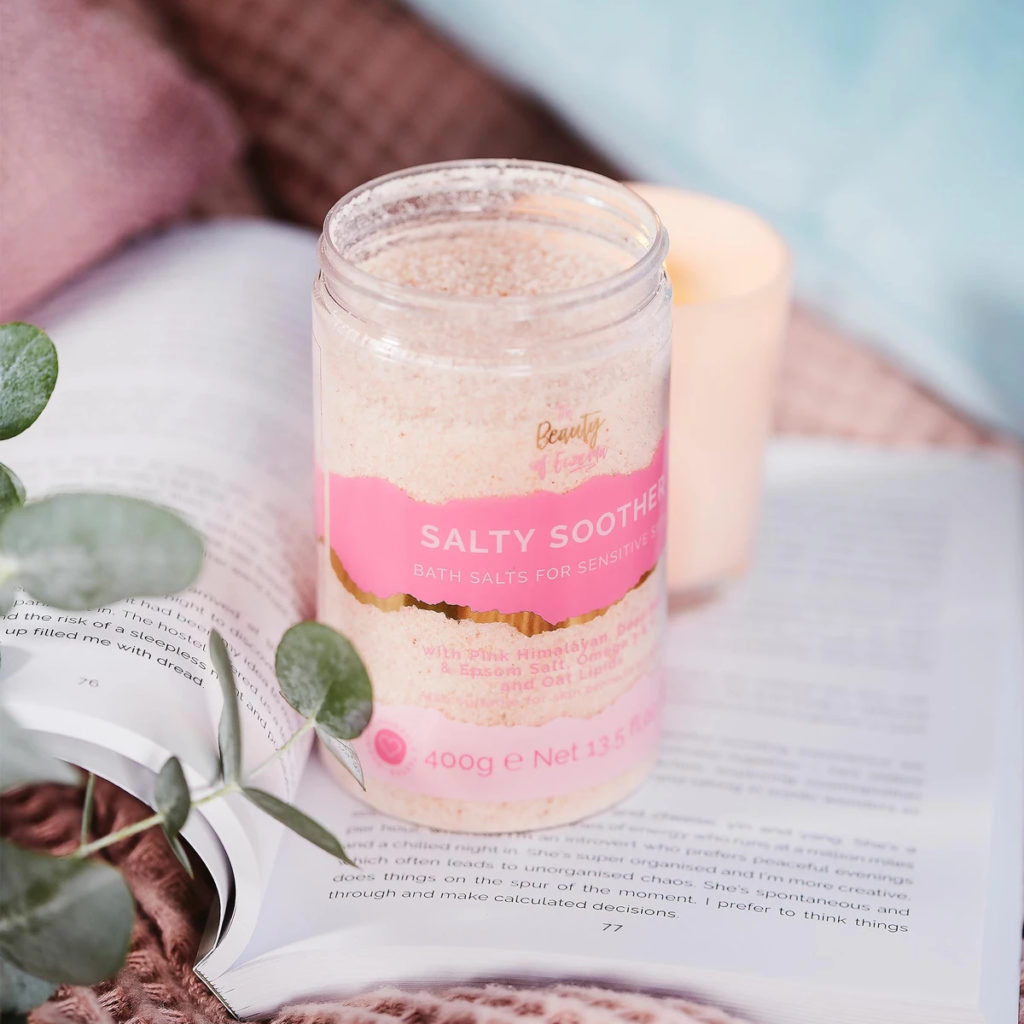 Crystals are also used in this skincare range. Smithsonite and Rhodochrosite are used in The Beauty of Eczema and are particularly special. Smithsonite is used to help create serenity and calm. It is rich in Zinc and is particularly important for calming and soothing in times of stress. Rhodochrosite is a beautiful pink colour and is associated with the rose, a symbol of love. This is associated with emotional healing and encourages self-love and compassion. You can bathe in crystals with the Salty Soother bath salts. This is a blend of mineral-rich Pink Himalayan blush, Dead Sea and Epsom salts, that are infused with soothing and restoring oils to moisturise and soothe the skin.
Another fabulous ingredient that is used in The Beauty of Eczema range is sugar. Rhamnosoft®' is a fermented sugar-based ingredient which protects and soothes and is scientifically proven to boost skin comfort. For a daily dose of this good sugar combined with soothing sweet almond and oat kernel oils, try the Skin Warrior Wash. This creamy and hydrating wash is rich in anti-oxidants and leaves skin feeling moisturised and pampered.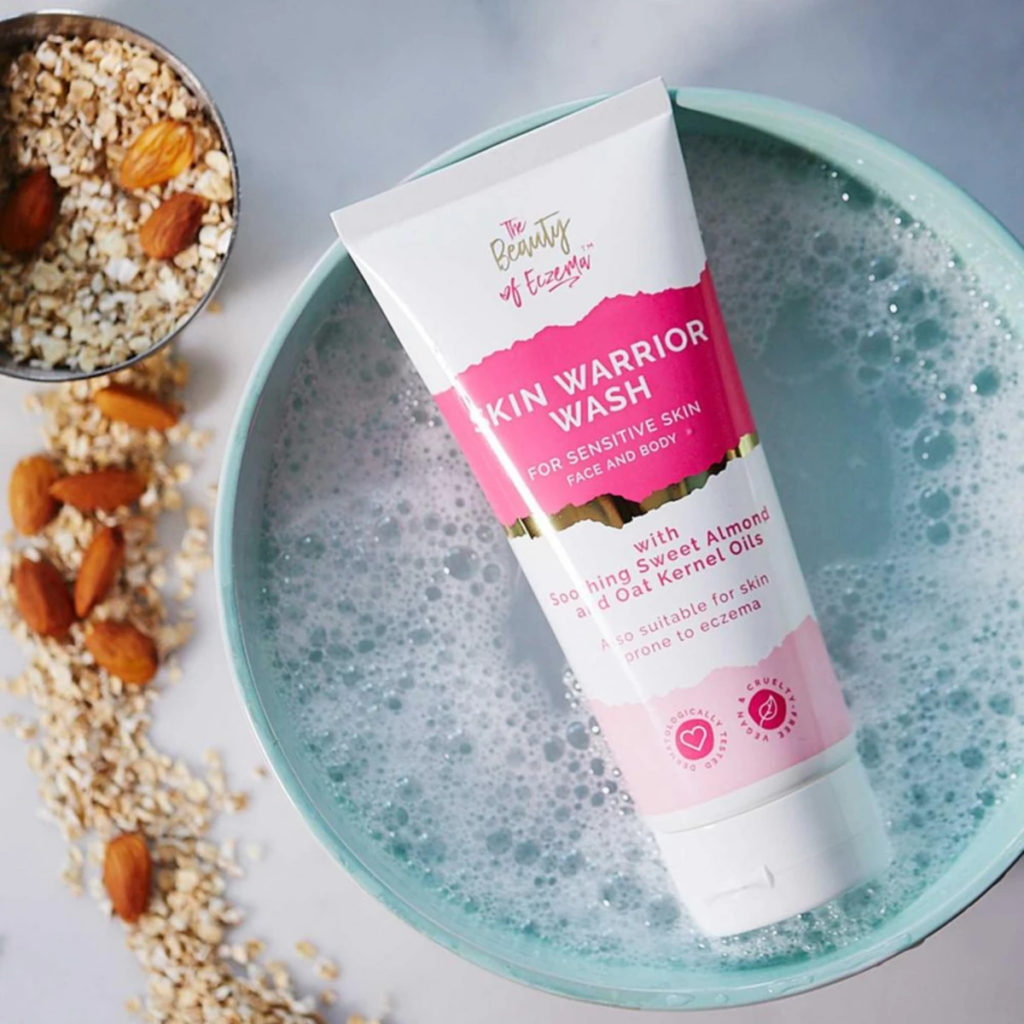 The products in The Beauty of Eczema range have been developed to provide high quality and gentle ingredients to hydrate and moisturise sensitive skin. They soothe your skin and leave it feeling pampered and moisturised.