Written by Luna Williams
You might recognise the word from popping up on your social media, but what does it mean for interior design? Cottagecore is an up-and-coming aesthetic movement making waves on Instagram, inspired by the romanticised ideals of country life and western agriculture. It includes everything that springs to mind when you first think of a characterful cottage-dwelling life, from reading next to an open fireplace beneath exposed beams to gleefully strolling through blooming gardens with a wicker basket on your arm.
It's not surprising that the global lifestyle shake-up that was 2020 has left us longing for an aesthetic life that reflects hearty homemaker values, peace and tranquility. In fact, Cottagecore is currently the 6th most popular trending interior design hashtag on Instagram, making it even more popular than the whopping minimalist design movement!
With this has come a whole host of #cottagecore accounts and influencers showcasing fantastical rural-inspired interior and lifestyle aesthetics that have us lusting after a 17th Century cottage in the countryside – with an adorable pet and landscaper included, of course.
It doesn't take much to convince us to get on board with a life of exposed Tudor beams, endless bouquets of fresh flowers on display, and the smell of fresh-baked bread warming our quaint kitchen on the daily. The question is, how can you achieve this rural fantasy in the house you already have?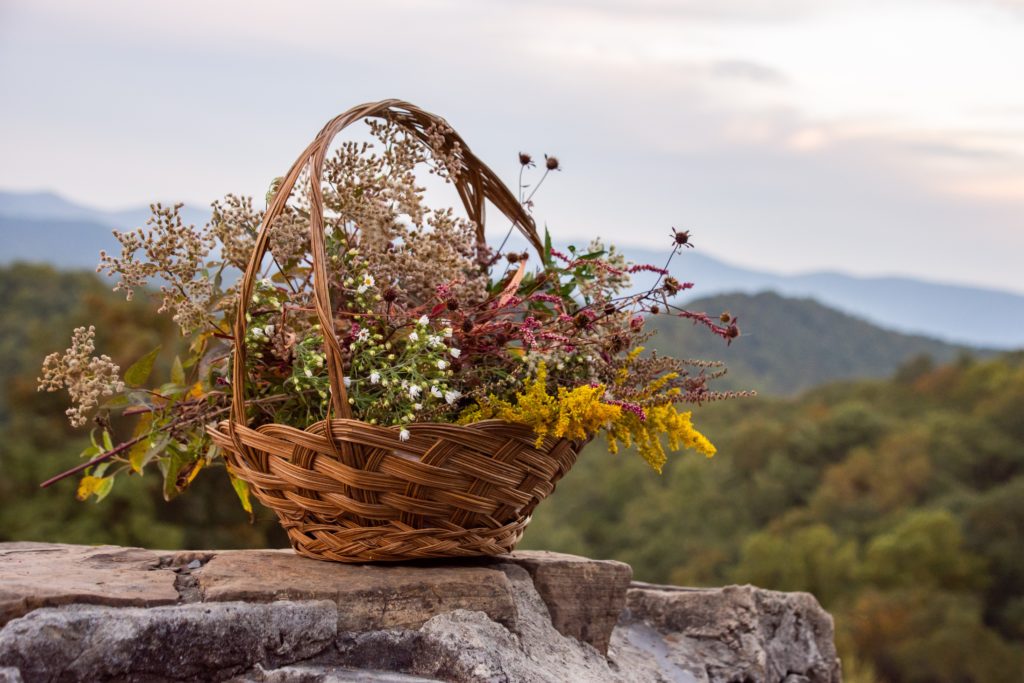 1. Invest in The Design Power of Flowers
It can be easy to neglect the humble interior design power of a simple vase of flowers, especially as our busy lives don't make it easy to keep a bouquet looking fresh for long.
However, with flower gardens at the root of the Cottagecore design aesthetic, it's time to rediscover the interior design abilities of floristry as a timeless and traditional way to bring a little bit of nature into your home.
Cottagecore Instagram influencers rarely photograph a space without a bouquet in the shot, and it's certainly a simple way to spruce up your room without too much effort. Popular choices include wildflowers such as daisies and poppies, as well as rustic but naturally beautiful flowers such as gypsophila and chrysanthemums.
Although if you aren't confident that you'll be able to keep your flowers alive for long or want to make an investment that is a bit more long-term, dried bouquets are a good way to go about this trend. Depending on the flower, dried bouquets can last anywhere between 1 and 3 years with the right care and naturally have a very rustic feel to them, making them a great low-maintenance alternative with all the same aesthetic power as a fresh bunch!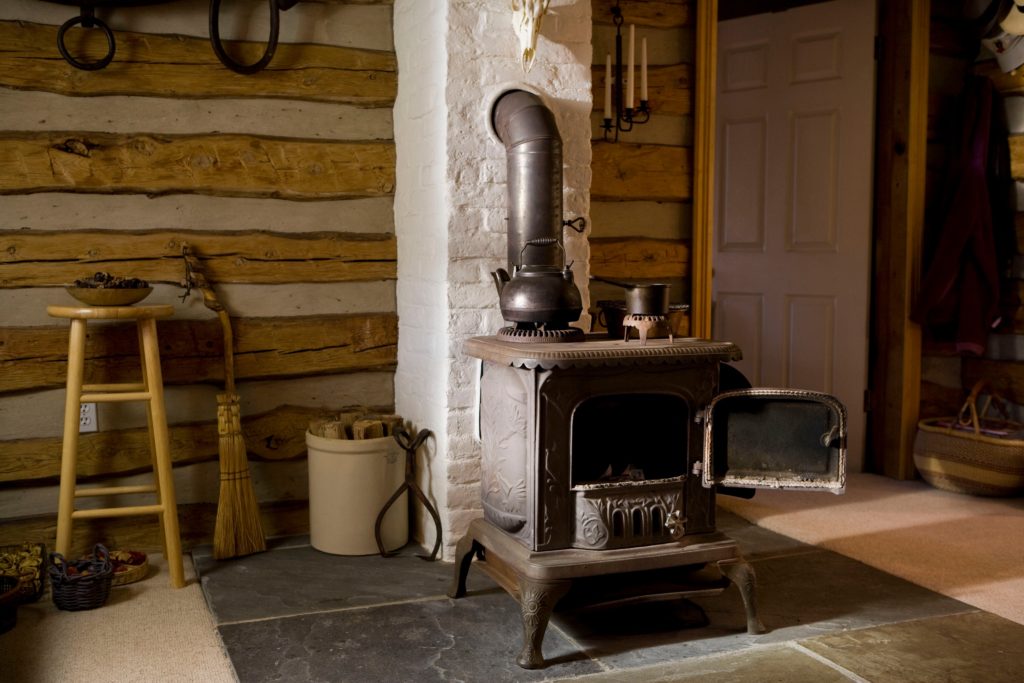 2. Expose Your Home's Features
Although it is undeniably a lot easier when you live in a fairytale thatched cottage, there is no denying that a key theme of the Cottagecore trend is exposed…everything. Whether it be brickwork, beams (should you be so lucky), or floorboards, letting your home's natural features shine through is a great way to go if you want a dramatic fix for your dream rural cottage aesthetic.
We've all heard of those lucky people who pull back an old carpet to discover gorgeous oak flooring beneath or accidentally unearth a beautiful bordered-up Victorian fireplace, but who's to say that can't be you? Whilst stripping back your plastered walls or revealing your hardwood floors isn't the type of interior design hack you can buy from a shop, it is a dramatic and impactful way to embrace Cottagecore with both arms.
3. Layer Up Your Soft Furnishings
The easiest way to cosy up your interior is with a combination of luxurious soft furnishing textures. With the Cottagecore trend, thick faux furs, chunky knit blankets and oversized cushions will become your design best friend, and layering them all is key.
It's also a lovely notion to incorporate different fabrics into your home design depending on the season, switching up your home accessories throughout the year. For example, a Cottagecore summer combination would involve a lot of flock floral patterns and pastel colours, whereas neutral colours with highly textured finishes are perfect layered-up in the winter. Changing these simple soft furnishing touches throughout the year is an innovative but easy way to follow the Cottagecore trend throughout the seasons.
With this design tip it doesn't matter if you buy or rent because cushions and throws are easily-changed design finishes, you certainly don't have to commit to them in the same way as pulling up your carpet or chipping away at plaster…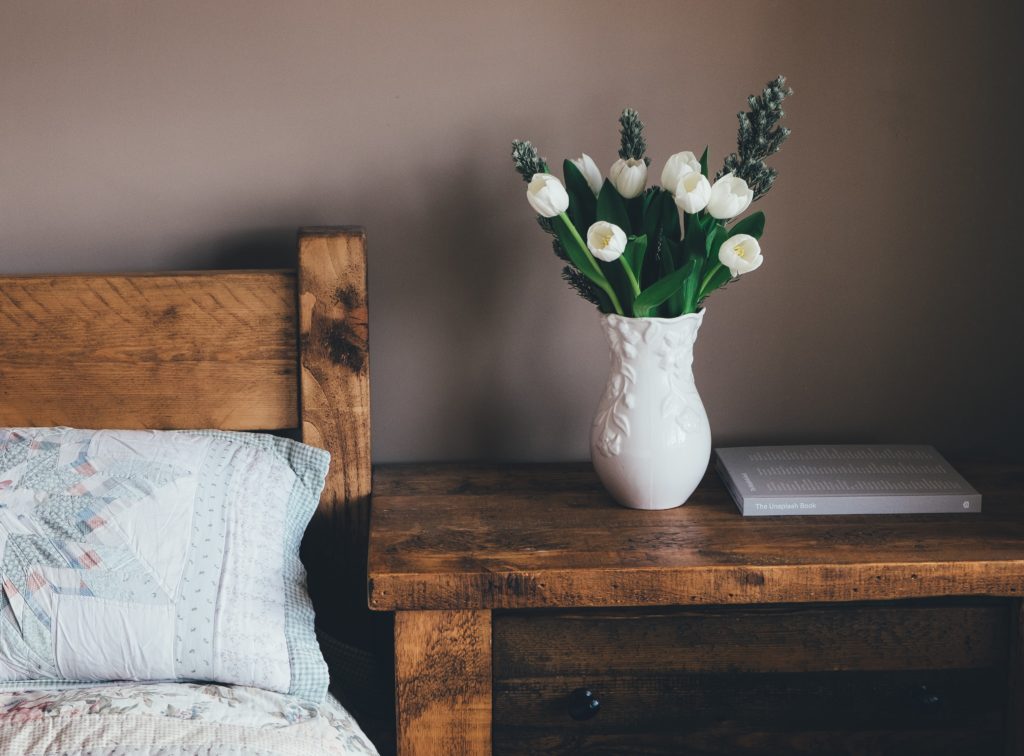 4. Sand Down Your Surfaces
Following on from the exposed raw materials trend mentioned previously, getting to know your wooden furniture is perhaps a more attainable way of achieving those 'exposed beam vibes' without having to do any major home renovations.
A good place to start and a popular one amongst Instagrammers is a shabby chic upcycle of wooden furniture in an effort to achieve that coveted farmhouse look. If you can manage to get your hands on a second-hand tabletop or characterful piece of wood, you can sand it down until it has the desired raw and purposefully worn look. From there you can attach your own stylish table legs for a modern Cottagecore take on an otherwise lifeless piece of furniture.
5. Don't Be Afraid of Personal Touches
What's so great about Cottagecore is that unlike other unattainable Instagram interior trends, Cottagecore embraces the 'lived-in' realities of your functioning family home. For example, muddy wellies and jam-packed coat racks are a common sight in interior inspo for the trend on Instagram.
Unsurprisingly, this revelation is much-welcomed by many design lovers. Finally, there's an interior trend that embraces the 'clutter' and personal items that are essential to our daily lives rather than telling us to hide them. While there's still an undeniable tidy overall aesthetic to Cottagecore, it's important to let your family's personality shine through and embrace the interior quirks and homeliness that come naturally alongside a busy modern lifestyle.