The craft coffee experts at Union Hand-Roasted Coffee have created wonderful products that are perfect for anyone with a passion for coffee and are designed to help them brew coffee shop-quality coffee wherever they are.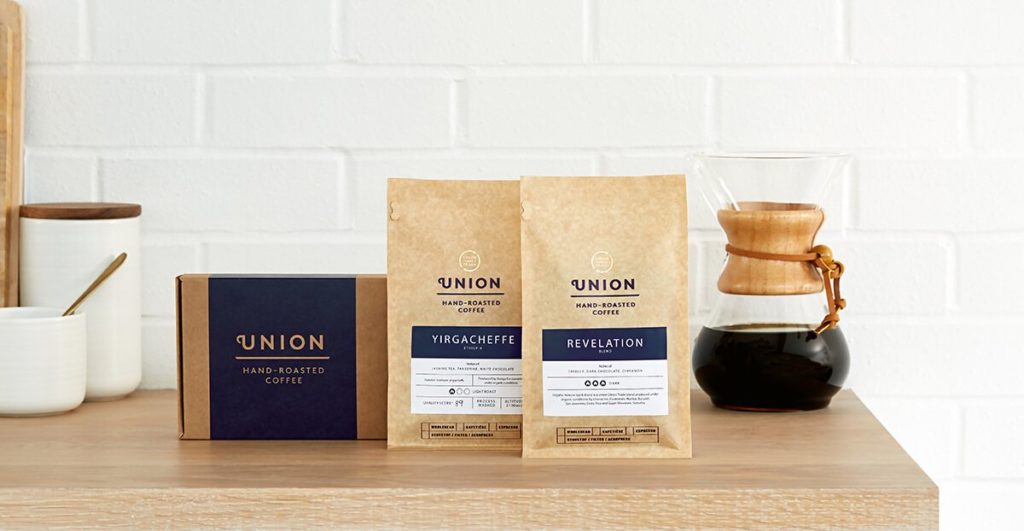 Whether you want to enjoy a coffee at work or at home, a subscription to the Union CoffeeClub, the on-the-go Aeropress Set or the Chemex Weekend Brew Kit, will give you the ability to brew exceptional quality coffee whenever you want.
Union's subscription service CoffeeClub ensures you will receive a regular supply of some of the world's best and freshly roasted coffee delivered directly to your door. CoffeeClub is a fabulous way to discover new premium coffee, allowing you to choose coffee of certain flavour profiles such as fruit, chocolate, nuts and citrus. Union grinds the coffee to suit your brewing method, ensuring you get the perfect cup every time. Subscription plans work on a weekly, fortnightly or monthly basis and the letterbox friendly delivery is free anywhere in the UK. The RRP is £39.00 for three months, £70.00 for six months and £156.00 for twelve months.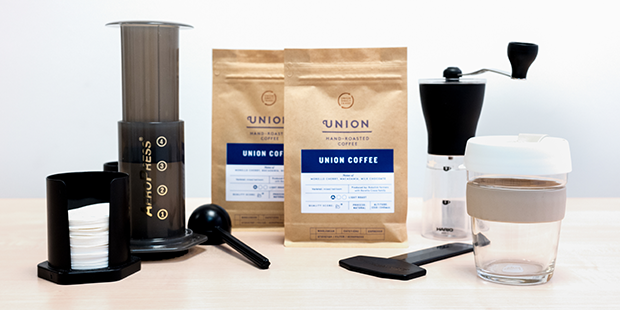 The On-The-Go Aeropress is an ingenious device from Union that creates first-class coffee in a convenient and portable size, allowing you to brew coffee almost anywhere. The On-The-Go Aeropress Set contains an Aerobie Aeropress and House Blend & Gajah Mountain coffee. The RRP is £75.00.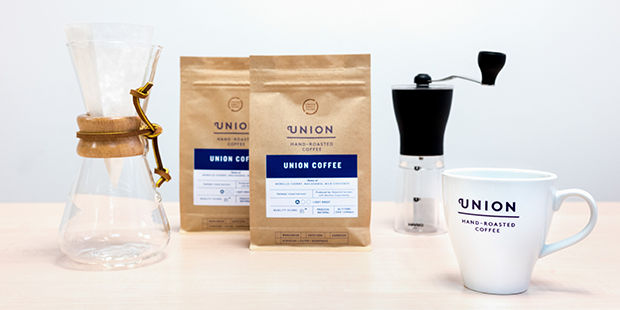 The Chemex Weekend Brew Kit is also another wonderful product from Union. The Chemex is a striking flask that will allow you to brew multiple cups of coffee at once. The Chemex looks stunning and will make beautifully balanced filter coffee. The Chemex Weekend Brew Kit includes a three cup Chemex, Maraba & Bobolink coffee, two Union mugs, Chemex filter papers and a gift box. The RRP is £68.00.