There's a certain level of charm and character that comes with a well 'loved' leather sofa. Upcycle nan's old Chesterfield and bring antique chique into your home.
Add a beautiful chesterfield in a mocha or caramel to your living room for an antique touch. Clay, earthy and warm mustards are upcoming interior trend colours for 2019 so your nan's old sofa could take your living room from meh to wow!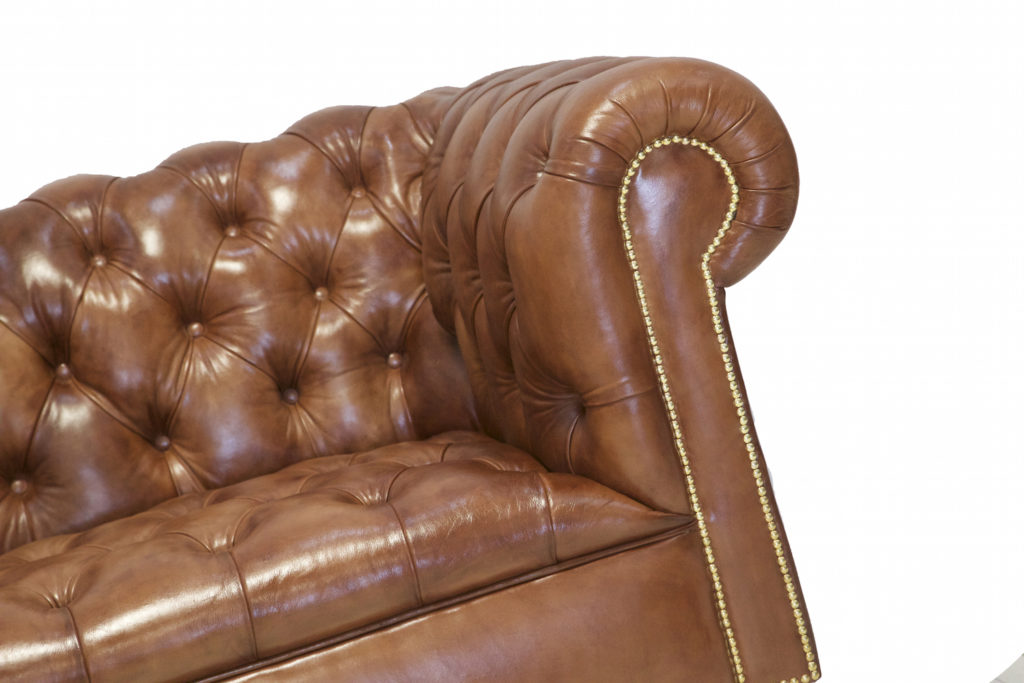 There also other reasons that you might want to opt for a leather sofa or an armchair. Leather is a durable fabric and remains spill and stain-proof even in lighter shades.
A leather sofa will fit in with almost any aesthetic. A black three-piece with contemporary lines will fit great in a monochrome minimalistic living space, or, a pre-owned traditional, caramel-leather chesterfield design with rolled armrests offers a unique charm that's difficult to recreate in modern furnishings.
Regardless of whether you're looking to revive your nan's armchair or breathe a new lease of life into your tired three-piece, these top tips for upcycling leather, courtesy of sofa experts Robinson of England, can be totally transformational!
As with any project, preparation is a must. You'll want to begin by gathering all the products required and setting up a well-ventilated workspace. For a leather renovation, you will typically need:
Detergent-based leather cleaner
Leather preparation fluid
Adhesion solution
Leather pigment
Leather finish
A hair dryer
Sponge
Rags/ cloths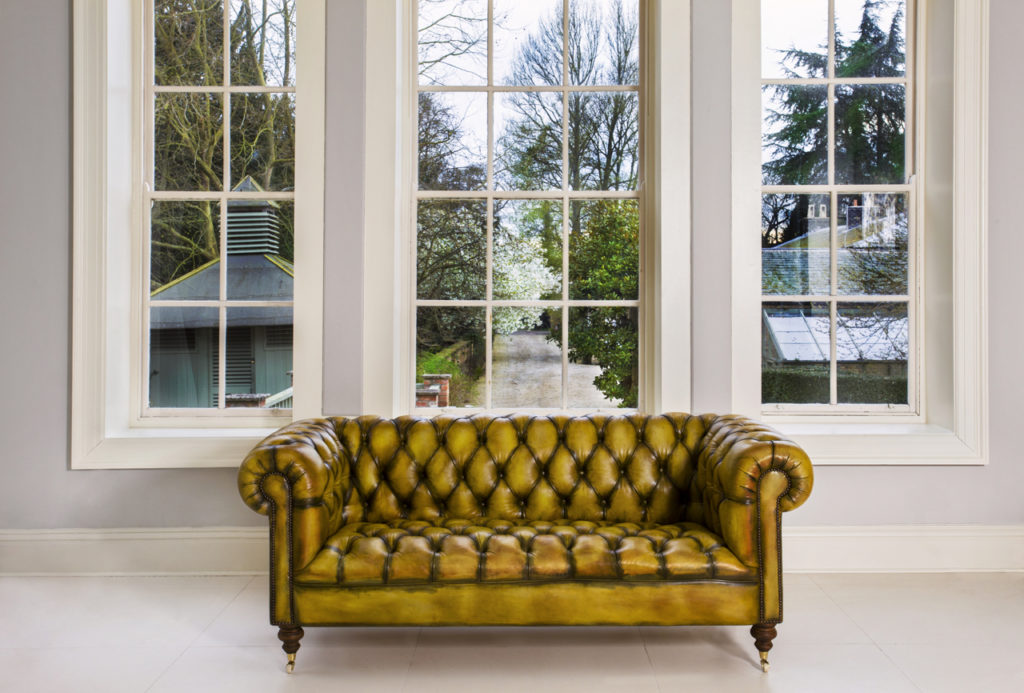 Step 1:
Clean the leather using a detergent-free leather cleaner and a damp cloth. To remove any build-up from the leather, rub the surface in circular motion.
Step 2:
Apply preparation fluid to remove any sealants from the top coat of the leather. Make sure the area you're working in is well-ventilated for this step.
Step 3:
Use an adhesive solution on faded areas that require re-colouring to soften the leather and to remove any remaining dried out coatings.
Step 4:
With a sponge, apply leather pigment to the lighter, more worn out areas. With a hairdryer set to cold seal the pigment. Repeat until happy with the colour.
Step 5:
Let the leather dry overnight and apply a finishing coat. You can opt for a matt, satin, or gloss finish, but regardless of which you choose, it needs to be applied evenly for a consistent finish. Apply 2-3 coats, using a hairdryer in-between applications to seal each layer.
Once step 5 is complete and the top coat has dried, your nan's old armchair will look like a great quality find from a hipster antique market. Snap some photos and make your friends know exactly, how trendy your new living space is.